Day 01 – Airport – Negombo
We are happy to welcome you to the Sri Lanka. You will transferred to Negombo. check in to the hotel and leisure time at hotel.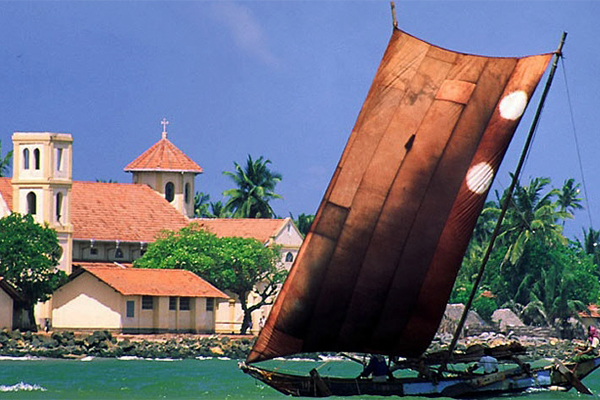 Day 02 – Pinnawala – Dambulla
After breakfast leave for Pinnawala, visit pinnawala elephant orphanage.
Pinnawala
Pinnawela, where an orphanage was started in 1975 to house the abandoned and the wounded elephants. The number of elephants has increased to more than 65 now; including Baby Elephants brought from various parts, as well as some of the more than 25 babies born, as a result of the captive breeding programme. The best time to visit is the feeding time from 0930-1000 hrs and 1330-1400 hrs and the bathing time from 1000-1030 hrs and 1400-1430 hrs when all the elephants are taken to the river close by.
Afterward leave for Dambulla, check in to the hotel and leisure time at hotel.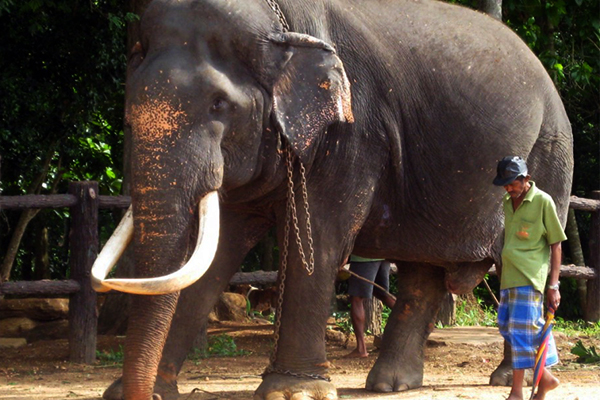 Day 03 – Sigiriya
Breaakfast at the hotel and leave for Sigiriya climb Sigirya rock fortress.
Sigiriya
Sigiriya is home to the 5th Century which is perhaps the most fantastic single wonder of the Island. It is also known as Lion Rock because of the huge lion that used to stand at the entrance to the fortress. Within its triple-moated defense the huge rock rises almost to a sheer height of 500ft. On its summit are the foundations of what was once a great and sumptuous palace and gardens complete with swimming pool. On one of the stairways, the only known ancient work of Sinhala secular painting survived in the form of Frescoes of life sized damsels in all the freshness and delicacy of their original color.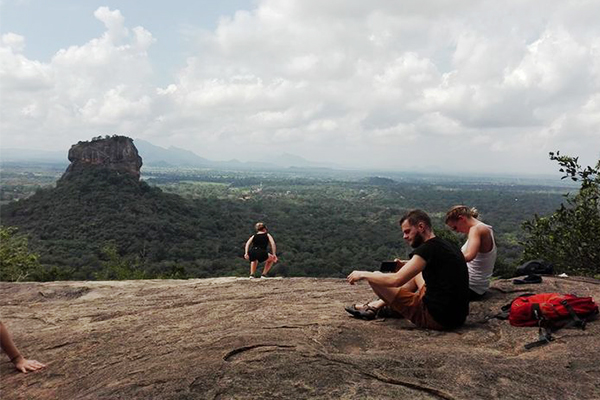 Day 04 – Dambulla – Kandy
Breaakfast at the hotel and leave for Dambulla visit Golden Temple of Dambulla.
Dambulla
Sigiriya is home to the 5th Dambulla is famous for the five cave Temples on a rock. The first 03 caves are better, older and larger than the other two. Some caves dates to 1st C.B.C. All the 5 cave walls and ceilings are covered with Buddhist murals and there are more than 130 Buddha statues, statues of Gods and Kings are also found here.
Afterward proceed to Kandy via Matale. En route visit aSpice Garden. In the afternoon city tour in Kandy.
Kandy
The hill capital, venue of the annual Perahera. The last stronghold of the Sinhala Kings was finally ceded to the British in 1815. Kandy is an example of the Buddhism's influence in Sri Lanka today. Temple's shrines and monasteries keeping alive Buddhist traditions are everywhere.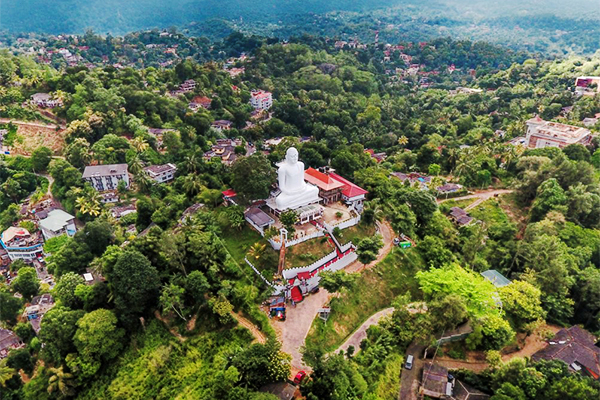 Day 05 – Peradeniya – Nuwara Eliya
After breakfast visit Peradeniya Botanical Garden. 
Peradeniya Botanical Garden
Preadeniya Botanical Garden 147 acres in extent: started in 1374 as a pleasure garden of the King's of Kandy. There are more than 5000 species of tree and plants. Some and endemic as well as flora from the tropical world. Spice garden and Orchid House are popular with Tourists.
Afterwared leave to Nuwara Eliya.
Day 06 – Nuwara Eliya
After breakfast commence a city tour of Nuwara Eliya.
Nuwara Eliya
Nuwara Eliya, because of its invigorating mountain climate and scenery, is Sri Lanka s most popular hill resort. Nuwara Eliya is also the heart of Sri Lanka s tea country producing a significant share of the world best tea. Sri Lanka s highest mountain Pidurutalagala (8282 feet) is located here. Nuwara-Eliya also has one of the finest 18 hole golf courses in South Asia.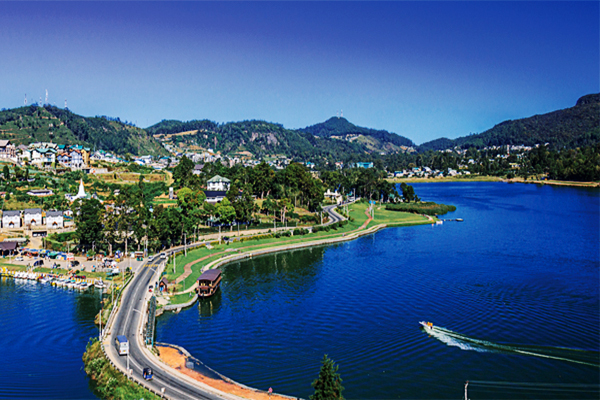 Day 07 – Ella – Yala
After breakfast proceed to Yala via Ella .
Ella
06 miles from Bandarawela on the Bandarawela – Wellawaya road is th e Ella gap with a view of the Kataragama range of mountains at the distance.  The Patna grasslands, Ravana Ella waterfalls (1080 ft. high) and Randeniwela monument could be seen on this route.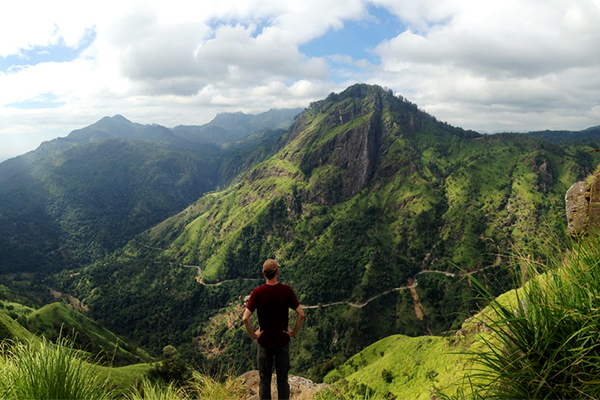 Day 08 – Yala
After breakfast commence a jeep safari in Yala National park.
Yala National Park
Yala National Park covers 126,786 hectares including the Strict Natural Reserve (Block II). The most familiar is Block I (14,101 hectares) and this were established in 1938.Yala is famous for its big herds and large number of Elephants, Leopards, Spotted Deer, Sambhur, Crocodiles, Mongoose, Wild Boar, Wild Buffalo, and many other animals.More than 130 bird species are recorded which includes the resident and winter visitors.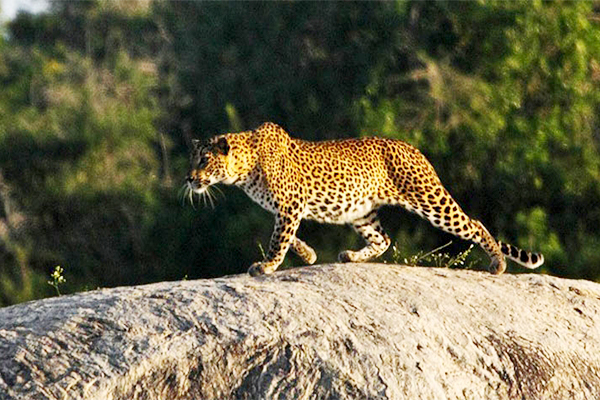 Day 09 – Galle – Hikkaduwa
After breakfast proceed Hikkaduwa via Galle.
Galle
Galle fort of Sri Lanka in the bay of Galle, the Galle Fort was first built by the Portuguese in 1588 before being extensively fortified by the Dutch in the mid 1600s. This fort illustrates the interaction of European architecture and South Asian traditions from the 16th to the 19th centuries. today you will see clear and well maintained evidence of the Dutch influence. Although these days there are some notable differences to 400 years ago.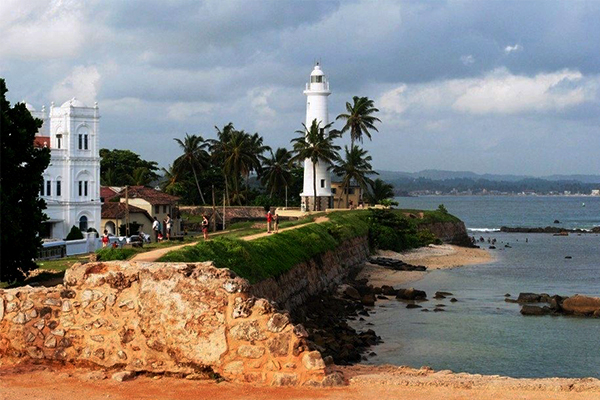 Day 10 – 11 – Hikkaduwa
Full day leisure on the Hikkaduwa Beach.
Hikkaduwa
Hikkaduwa is a seaside resort town in southwestern Sri Lanka. It's known for its strong surf and beaches, including palm-dotted Hikkaduwa Beach, lined with restaurants and bars. The shallow waters opposite Hikkaduwa Beach shelter the Hikkaduwa National Park, which is a coral sanctuary and home to marine turtles and exotic fish.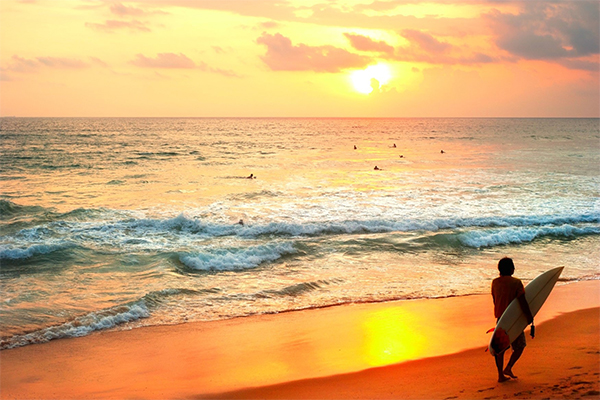 Day 12 – Colombo
After breakfast proceed Colombo. Afternoon commence a city tour in Colombo.
Colombo
Colombo is the commercial capital of Sri Lanka – it is the traditional gateway to the Orient. Colombo which has a population of over a million distributed over fifteen zones, has three main zones, each of which has a distinctive character. Fort, the centre of metropolitan activity, Pettah the bustling bazaar area and the old Cinnamon Gardens, now fashionably known as Colombo 7 with its spacious mansions and better residential areas.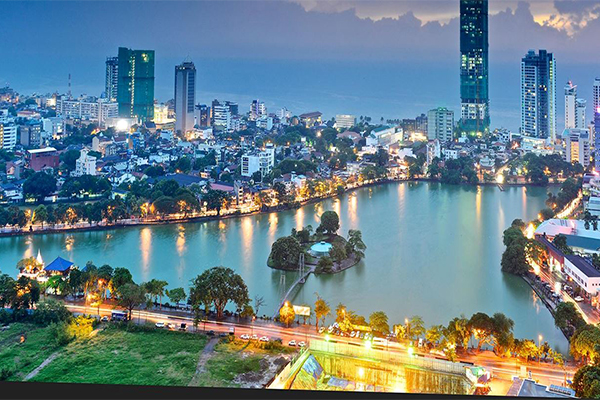 Day 13 – Colombo – Airport
Hoping you had a great holiday, you will be transferred to the airport for your onward flight.